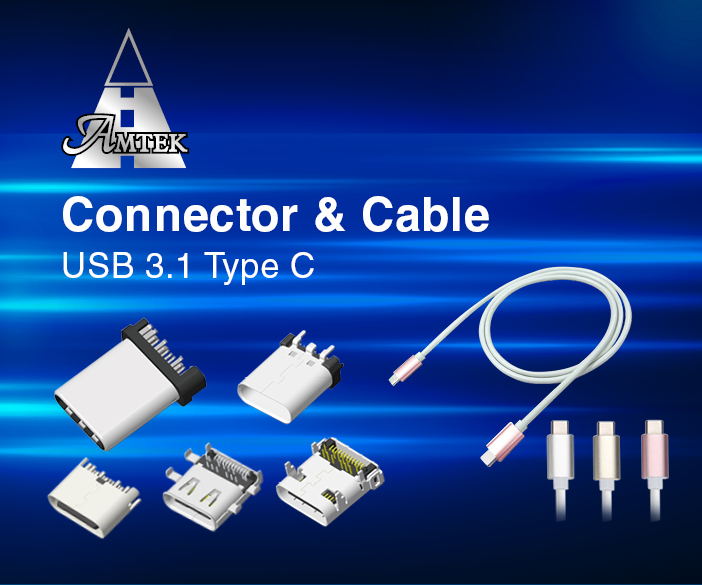 Amtek cables and connectors USB 3.1 type-C

The USB technology is specifically designed to create connections among different devices using a unique type of cable and connector.
Nowadays, this technology is increasingly used for a wide range of devices such as smartphones, tablets and computers, replacing lots of interfaces and communication port used before.

The latest version of USB technology is type-C 3.1.
The Amtek USB type-C cables and connectors distributed by Welt Electronic are small, versatile and powerful: they guarantee a very fast data transfer up to 10Gbps, almost double the 3.0 technology and 20 times faster than a common 2.0 USB cable.

Thanks to their reversible plug orientation, they can easily connect in any direction and with their exclusive compact, slim and innovative design they are suitable for all the latest generation devices.