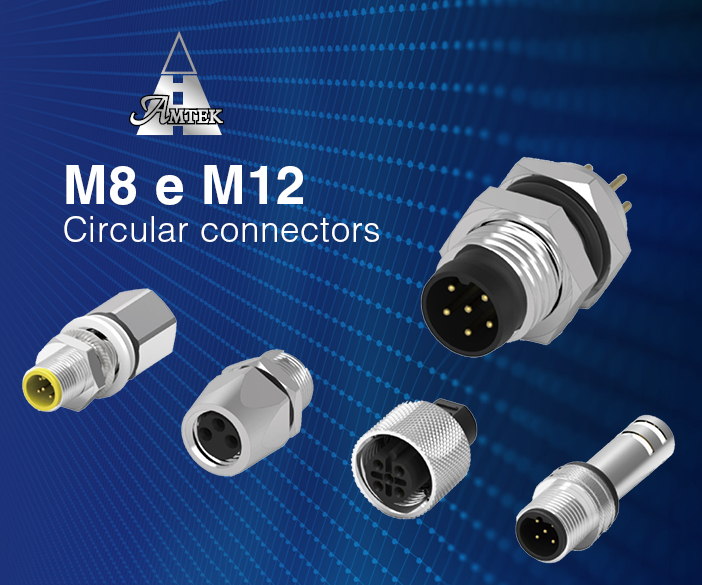 Amtek M8-M12 connectors

The fast evolution of industrial electronics constantly introduces new requirements that the devices connection must meet.

As one of the largest manufacturers of industrial connection technologies, Amtek offers a complete range of M8-M12 circular connectors suitable for any type of cable assembly: sensors, photocells, barriers, transducers etc. Available in different types, they provide a connectivity solution ideal for industrial automation technologies that require fast, safe and reliable connection with a high degree of environmental protection. The M8 and M12 circular connectors can be The M8 and M12 circular connectors can be configured by the customer according to the respective application.

FEATURES:
Two series with 8 and 12 mm diameter
Connectors for each type of installation:
• circular panel connectors or from CS (printed circuit)
• wired circular connectors
• circular connectors to be wired
ADVANTAGES:
Possibiliy to customize products and services
Referring to the IEC 61076 standard, perfect compatibility with all brands
Waterproof class: IP67 / 68
Suitable for difficult working condition
APPLICATION:
Industrial automation
Robotics
Mechanical equipment
Medical devices
Monitoring video
Encoders and sensors
Outdoor lighting
Amtek, partner of Welt Electronic, is a pioneering company for the integration of connectors in all the industrial applications. In our warehouse there is always a wide range of connectors, contact us!