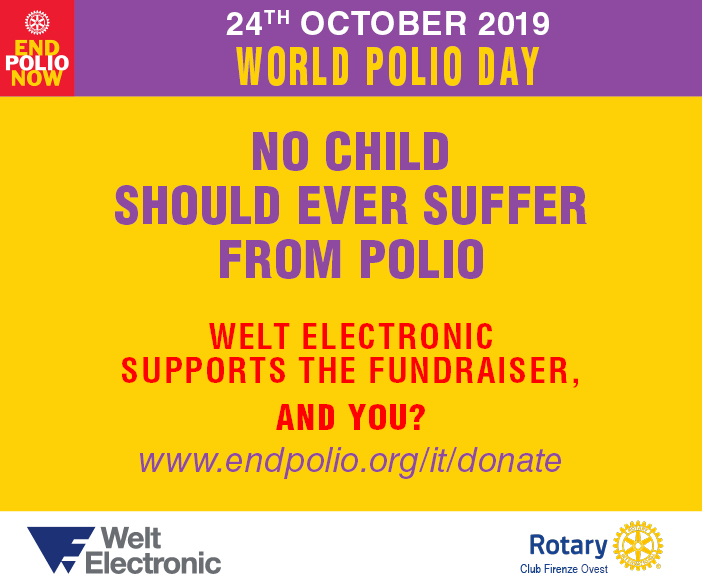 Help to support fight against polio

Make a donation filling the form you can find on https://www.endpolio.org/it/donate: for every Euro you donate, the Bill and Melinda Gates organization will match your donation with an additional 3 Euros.

Don't miss this unique occasion you have to make a small support a big gesture of solidarity! Welt Electronic confirms his big social engagement supporting the fight against the Polio, as well.

Thursday 24th October 2019 is the World Polio Day, a contagious disease who attacks the nervous system of 5 years old children.

Since 1988 Polio cases are reduced of 99,9%: our support is essential to fight completely the Polio.

No child must suffer for a desease it's possible to fight with a simply vaccine! Only all together it is possible to eradicate Polio.