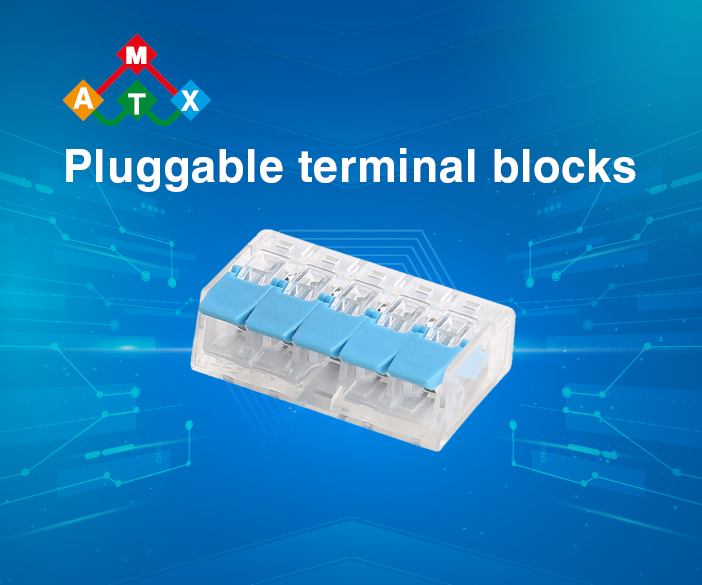 MKX pluggable terminal blocks

The team of professionals Ningbo MKX Electronic Technology, historical partner of Welt Electronic, is one of the leading manufacturers in China of terminal blocks, the most common and used components for connecting electrical circuits.

For both industrial and lighting applications, MKX MX3858 pluggable terminal blocks are the ideal solution for quick and safe installations: just lift the lever, insert the conductor and return the lever again to obtain easily and in short time a solid and durable connection to flexible, rigid and semi-rigid conductors.
With their purpose-built design, the MX3858 series levers allow for one-handed assembly, without any tools. The special shape of the contact spring guarantees a simple and error-proof assembly, in which the conductors are inserted and centered in the terminal automatically.

The MX3858 pluggable terminal blocks adapt to all types of conductors with dimensions between 16 and 12 AWG and they are proven to be able to function and withstand even in particularly extreme conditions, such as in the specific case of vibrating applications.

Since for Ningbo MKX Electronic Technology compliance with national and international standards is among the essential requirements necessary to offer components and solutions of the highest quality and reliability, the MX3858 terminal series is manufactured and approved according to the most rigorous standards and certifications, including which CE, TUV, UL, CUL.