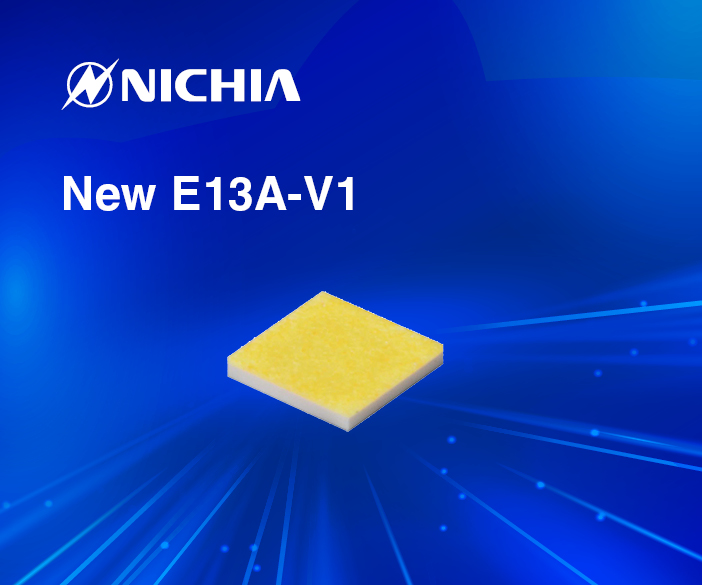 NEW NICHIA E13A-V1 LED

LEDs have now become the main source of light in lighting sector, both for their excellent luminous efficiency and the long life.

Lighting, in particular, plays an increasingly central role in human activities: today it is in fact necessary to study well-being environments, using light sources as similar as possible to natural light and thus to humans.

Nichia LEDs, distributed by Welt Electronic, are designed with care and details to ensure the maximum visual comfort and contribute to the optimization of human circadian rhythm.

Among the latest news from Nichia we find E13A-V1, the LED that completes the DMC series, the series of chips designed to offer a high density of luminous flux in a compact size.
The new E13A-V1 LED, with smaller dimensions compared to the previous E17 version, allows the assembly of a higher number of LEDs on the same board, guaranteeing an increase in quality flux and maintaining an excellent value for money.

The new E13A-V1 LED is suitable for a wide range of indoor and outdoor applications, such as downlight, spotlight, high/low bay, street light, linear light, area light.