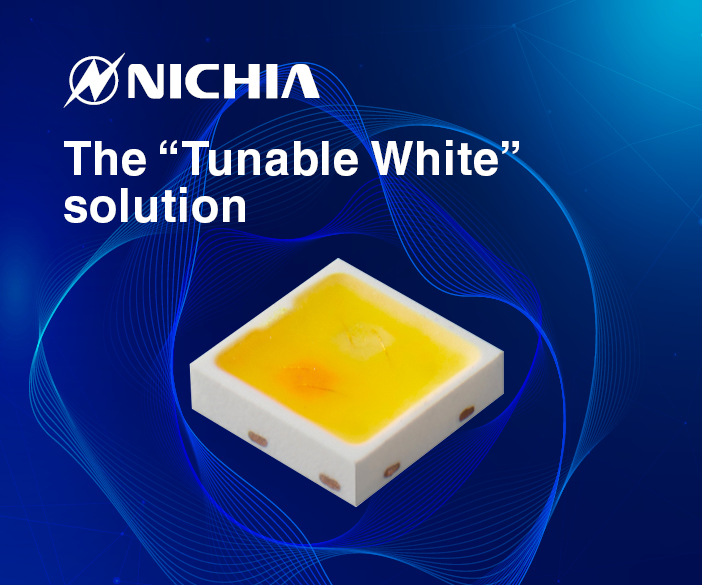 Nichia "Tunable White" solution

The Human Centric Lighting approach is increasingly present in lighting projects, in order to bring well-being into people's lives and increase their quality.

Studies proves that people are predisposed to react positively to cold white light in the morning and warm white light in the evening before going sleeping. These shades would be able to confer benefits in terms of health, such as the reduction of stress and fatigue that often characterizes the moment of awakening.

Nichia is one of the main partners of Welt Electronic in optoelectronics sector. The Japanese company has been pursuing for decades a philosophy that focuses on quality and function of light, operating in the research and development of innovative LED solutions.

The Nichia's vision led the company to the prototyping of some revolutionary proposals such as Tunable White, a system based on the concept of visual sensibility in relation to circadian cycles.

Tunable White is the solution able to combine both cold and warm white colors in a single LED package, to obtain a chromatic oscillation effect and a more contained and compact design.

This technology differs from the conventional ones in which the colors of the two different shades are separated in a side-by-side structure.

The NF2W757G-MT LED is the product from Nichia catalogue based on Tunable White 2-in 1 technology. The product is particularly requested for hotels, residences and offices applications.

Discover the technical details of the product in our dedicated news.