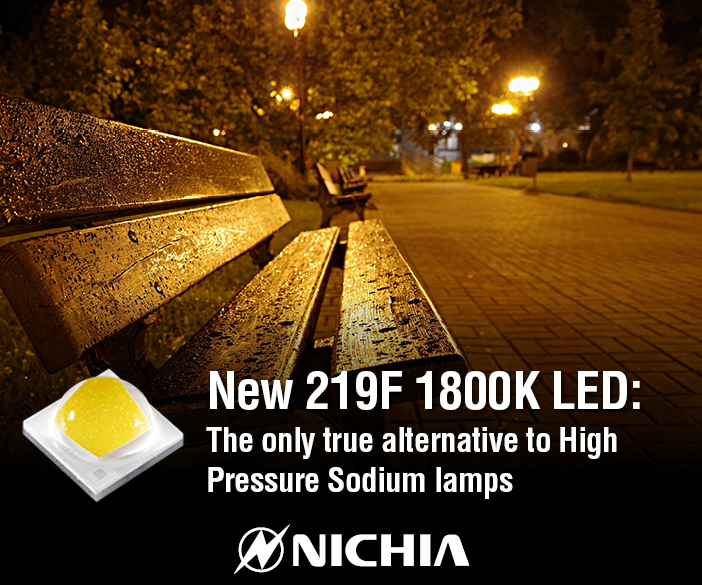 Nichia 219F 1800K LED Series

Nichia revolutionizes again the lighting industry with the new 219F LED series, the only true alternative to High Pressure Sodium lamps (HPS).

Reproducing the "nostalgic landscape" effect, typical of High Pressure Sodium lamps, without using them, from today it will be possible with the 219F high-power LED series: with a color temperature of 1800K and an index of CRI70 color rendering, higher than HPS, this series guarantees natural colors and comfortable light, creating an elegant and nostalgic atmosphere.

The 219F LED series, with longer life (about 60.000 hours), less glare and a low impact on the environment compared to High Pressure Sodium lamps, is ideal for all outdoor environments, such as street and parks.