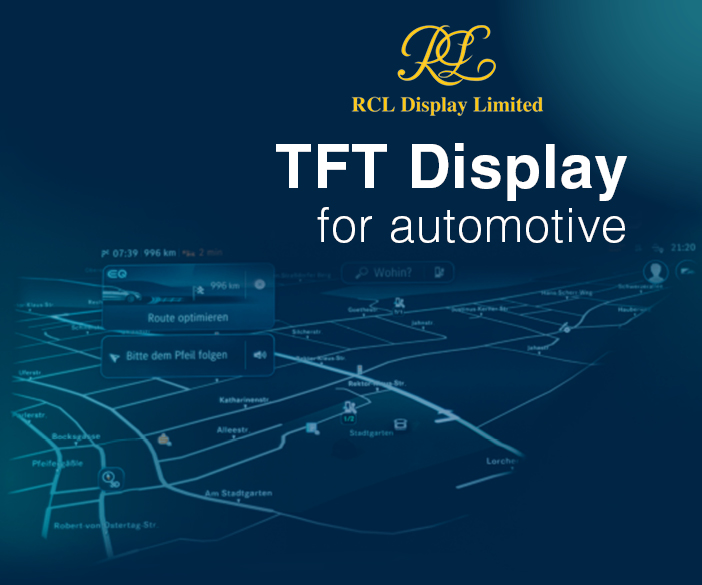 RCL – TFT automotive

The latest TFTs (Thin Film Transistors) show us how fundamental these components are not just in everyday devices, but also in those of the automotive sector.
GPS navigation devices, app, connectivity, warning signs with the ability to customize the graphic interface, are some of its applications in the sector.
Through its experience and its consolidated partners, Welt Electronic is able to meet the strict production and performance requirements requested by customers in automotive application, providing innovative and high-quality solutions.
"We are among the first companies to believe in the use of TFT technology for the automotive application and this has facilitated our contact with the manufacturers. There are not many companies in this sector that have the ability and flexibility to adapt to the numbers of the automotive industry and its various needs".
RCL, partner of Welt Electronic, is going to launch on market a line of TFTs for the automotive sector that will be available in various sizes and resolutions, different interfaces and versions with a wide viewing angle, brightness and a wide range of temperatures.
With the support of the partner RCL it will be possible to create customized products with particular size and shape, ensuring better integration in the design and ergonomics of the application.
Resistive (RTP) or Capacitive (PCAP) touch screen option assembled or to be assembled.
"The advantage of a TFT, on the other hand, is that of being able to change its configuration at will".

For a personalize free advice please to write at: info@weltelectronic.it.