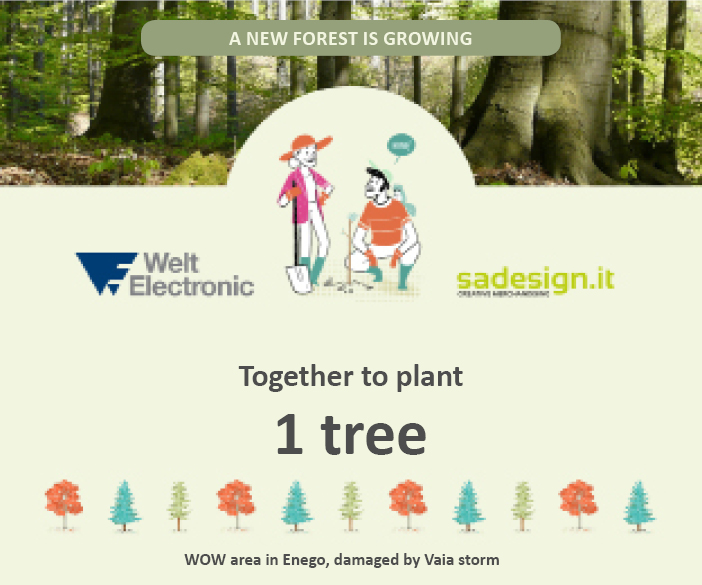 The Welt Electronic green gadgets

Welt Electronic, specialized in electronic and lighting components distribution, always attentive to the environmental respect, involves every year its employees, customers and suppliers gifting them with sustainable personalized gadgets.

Every small commitment can improve everyone's life: Welt Electronic this year chose Sadesign as a partner, contributing to the rebirth of a forest. An ethical choice that will be good for the Planet and for all of us.

We are pleased to announce that today a tree has been planted in the Sadesign wood, thanks to the WoW Nature Project promoted by Etifor, a spin-off of the University of Padua, which aims to support the reforestation of an area severely damaged by the Vaia storm in October 2018.

Sabrina Pirola, Marketing and Communication Manager, "We like to think of making the collaboration between two companies a universal gift that respects our environment and we are happy to share this small but important gesture with everyone".