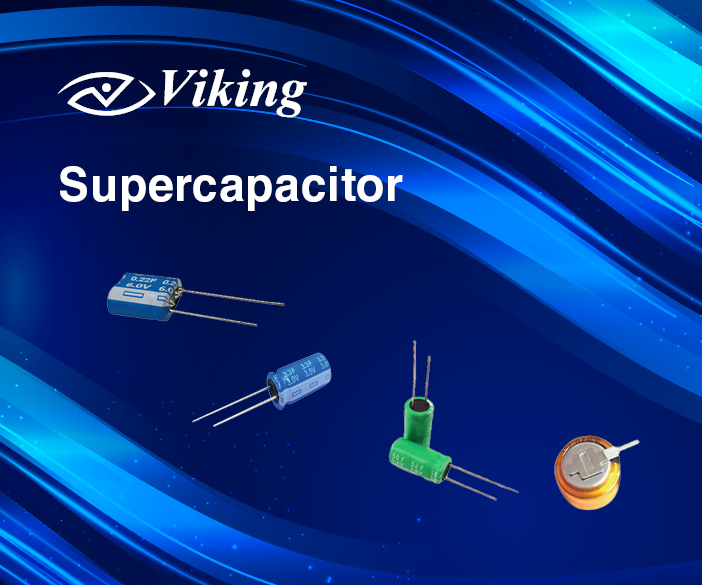 Viking supercapacitors

Supercapacitors are essential electronic components in the electronics sector.
Due to their excellent performances in energy delivery, supercapacitors fill the gap between capacitors and batteries, which is way they are becoming increasingly present not only in commonly used devices, but also in more demanding applications.
Supercapacitors, infact, are distinguished from traditional capacitors for their ability to accumulate a greater quantity of electric charge and to be able to reach high powers.

A wide range of highly innovative supercapacitors of Viking is present among the solutions offered by Welt Electronic.

Viking, Taiwan-based company specializing in production of passive components, since 2018 has been specialized in the design and manufacture of high-quality supercapacitors, also gaining recognition in China as a "highly technological manufacturer".

Viking supercapacitors are characterized by a density power of 3000W/KG (5-10 times higher than a lithium battery), fast charging times of about 95% in 10 minutes, long life cycles and the possibility to use in a wide range of temperatures from -40°C to +85°C.

Of the highest quality and reliability, Viking supercapacitors are available in different versions: winding type, coin type and module type; and they are suitable for application in many sectors such as industrial automation, automotive, medical, telecom, IoT and home appliances.