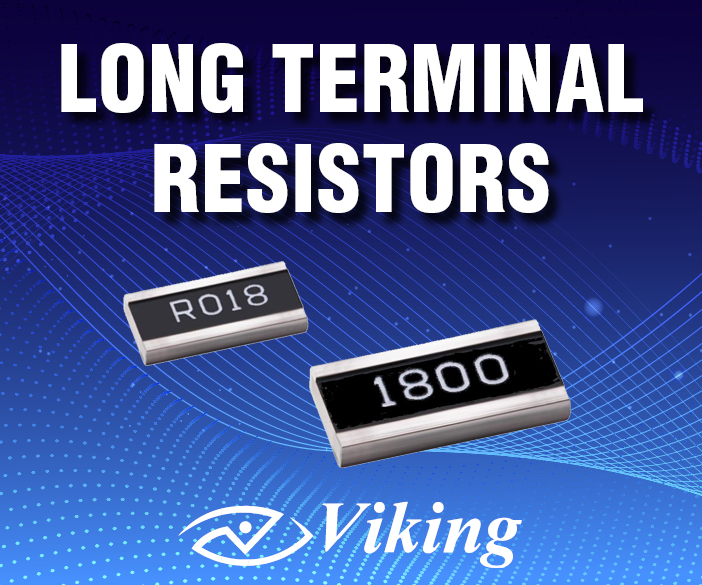 Viking's long terminal resistors

The new Viking's long termination chip resistor series is specifically designed to meet the need of a constantly growing market, where the massive use of devices and data transmission involves the use of high reliable specific resistors.

The ceramic base (Aluminum oxide) and its particular "reverse-geometry" design allow the long termination resistors to ensure the necessary resistance, with better heat dissipation and higher power than common resistors.

The news Viking's resistors can enhance the resistance of welding crack and, for their temperature stability, are highly efficient even in critical applications and in case of both short time and longtime overload.