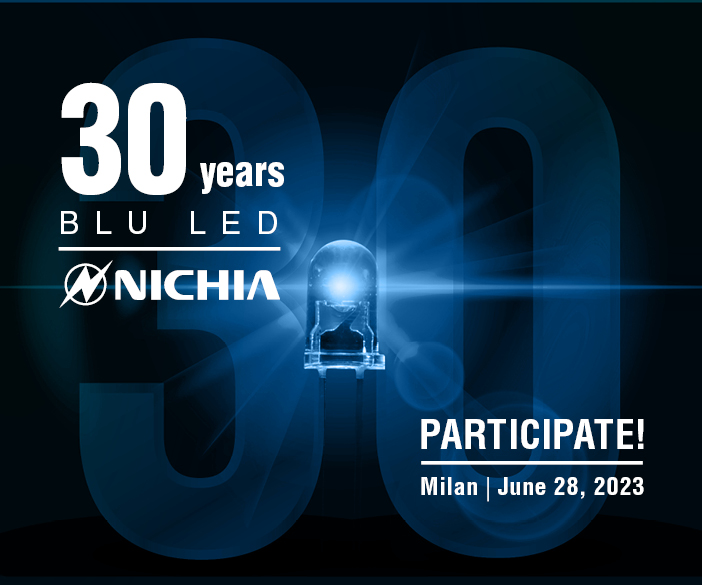 Welt Electronic and Nichia-30 years of blue LED

Welt Electronic and Nichia together celebrate the 30th anniversary of the invention of the blue LED, a significant milestone in the history of lighting that has allowed to make fundamental progress in reducing of energy consumption and adopting more sustainable light sources.

A roadshow throughout Europe organized by Nichia and its partners is scheduled between May and June, in which it will be possible to touch the latest product innovations, meet professionals in the lighting sector, attend round tables and learn about cases study.

In Italy the appointment is for Wednesday 28th of June in Milan. The participation is for free with registration. For more info write at info@weltelectronic.it.