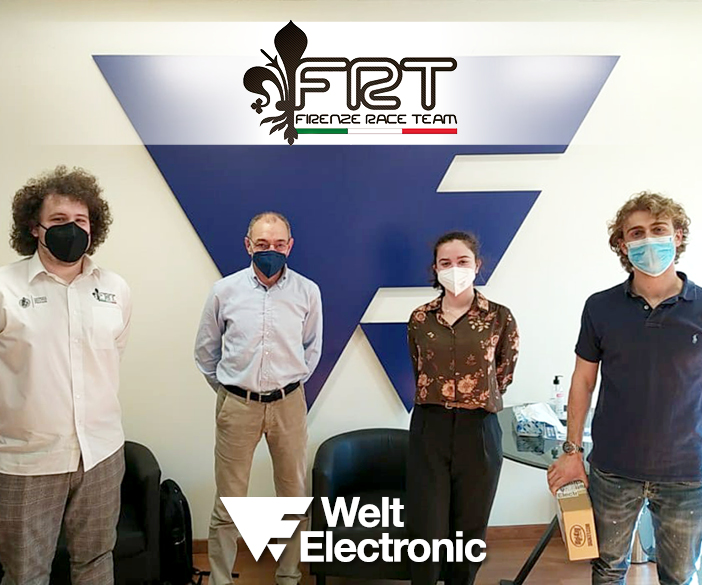 Welt Electronic is "Gold Sponsor" of Florence Race Team

Welt Electronic renews also this year its support for the Florence Race Team of the University of Florence as a "Gold Sponsor", with also providing electronic and lighting components and the technical and consulting support of its project managers.

A professional and human training where the young students of the prestigious Florentine University get involved with their skills, designing and realizing single-seater cars with which they will challenge against the main international Universities.

A showcase and a "gym" at the end of which future Florentine engineers undertake their career with local companies, contributing to the renewal of automotive industries and more.

A healthy competition that over the years has been attracted the attention of numerous international media and have received a worldwide recognition.

Support the Florence Race Team with donations, machining, supply of components, visibility in media and social channels and all can be useful for the students to face the next season in the best possible way and bring Florence to win. Together we are the strongest!