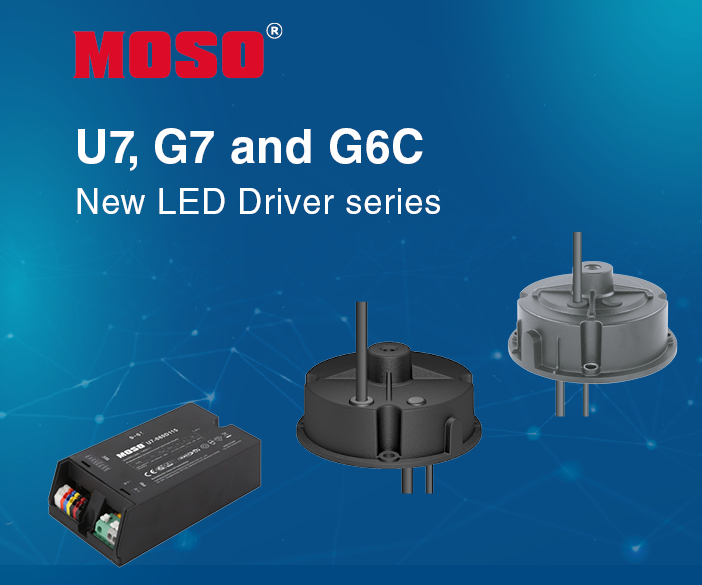 New Moso U7, G7 and G6C series

Moso Power Supply Technology Co., among the main partners of Welt Electronic, is a high-tech company specialized in production of intelligent LED drivers of the highest quality and reliability, suitable for lots of applications such as industrial, transport and horticulture.

Technology and quality are the soul of the company: Moso Power Supply Technology Co. collaborates with universities and research centers for the development and production of highly innovative LED drivers, able to meet the most demanding requirements of lighting market.

Moso Power Supply Technology Co. offers a complete range of LED drivers that guarantee excellent performances and functionality, such as the three new U7, G7 and G6C LED driver series.

U7 is the intelligent LED driver series with input voltage 176~305Vac certified according to DALI-2&D4i standard and programmable via NFC, suitable for street lighting application; G6C series (input voltage 120~277Vac) and G7 series (input voltage 108~380Vac) are the non-isolated intelligent LED driver series suitable for industrial lighting applications.