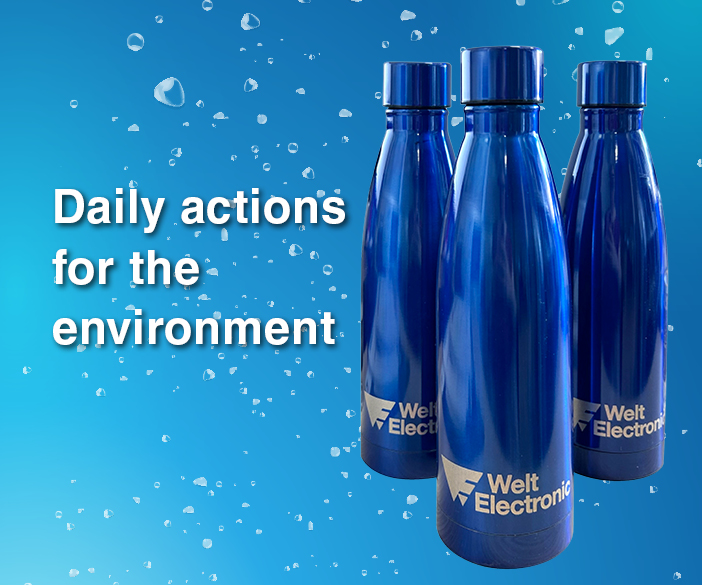 The Green Choices Of Welt Electronic

"Our commitment to a more sustainable tomorrow begins in the company".

Reducing the use of plastic and making its 57 employees aware of good manners for environmental protection is the green choice of Welt Electronic, which has decided to give all employees a free steel water bottle to involve them in being active part in the abatement of daily plastic use and promote a circular savings economy.
Thanks to this project, estimating that each employee consumes two 500ml plastic bottles a day, it is estimated that the hypothetical annual saving is 1700 kg of CO2, the amount that would be absorbed by a forest of 70 trees. For the employees the advantage is also economic because the cost of supply has more than halved.

Welt Electronic has also installed recycling bins in the common areas, encouraging the employees to keep more attention to waste management. Previously, Welt Electronic had also carried out a communication campaign aimed at making the employees aware of the issue of energy saving and encouraging them to reduce the waste of water, electricity, paper and ink in the workplace.

The invitation to employees to collaborate on sustainability issues integrates a series of policies already activated in the company, such as the replacement of lighting systems with high energy yield and long-life LED lamps. Daily actions which, over time and multiplied by each of us, lead to concrete changes, for the environment and our future.

We wish everyone an ever greener and more zero waste life!